July 9, 2000
Day 1 - Research and Development
OK. So, apparently, according to feetforlife.org (ha!), the ways to *prevent* AF are these:
Wash your feet at least once a day.
Choose socks made from natural fibers, preferably cotton, which allow the air to circulate.
Change socks or stockings every day.
Clearly, what I must do then is wear airtight plastic bags on my feet all day every day until I have achieved hygiene disaster. Here's the stuff I got from CVS:
Plastic bags--for wrapping up the feet, creating precious greenhouse effect
Saran wrap--I dunno, just in case I need extra protection
Rubber bands--to hold the bags on my feet
Vaseline--this was Chris' idea. He says I should use it to make a perfect airtight seal around my ankle where the bags meet my skin
The counter lady didn't seem at all impressed that I was buying rubber bands and Vaseline at the same time. She must not have a very powerful imagination.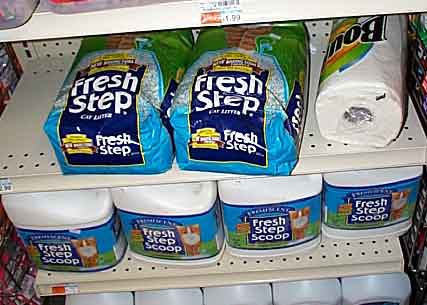 Tomorrow I take a trip to the men's locker room at the Cambridge YMCA, to stock the pond, so to speak. Here is a picture of my unsuspecting feet. Sleep well tonight my pretties.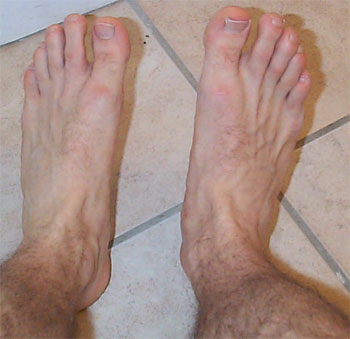 Symptoms of athlete's foot:
Itching between the toes, especially the fourth and fifth toes
Red, raw looking skin, which is often itchy
Skin that flakes, peels or cracks
Sore, pus-filled, weeping rash
STINKYFEET :: www.okcupid.com/humor/stinkyfeet-home.html