Find better matches with our advanced matching system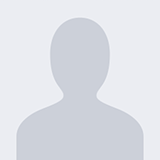 —% Match
—% Friend
—% Enemy
Samsara78
35 / M / Straight / Seeing Someone
Ukiah, California
Tests he's written
The What Middle Earth race do you belong to Test

Have you ever been sitting on the couch in your underwear with a half-empty bag of Cheetos and a bottle of Jägermeister watching Lord of the Rings an...

Taken 32839 times. Taken 33 times in the last 24 hours.
Ranked #344. Ranked #69 in the last 24 hours.
Tests he's taken (1)