Find better matches with our advanced matching system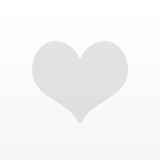 —% Match
—% Friend
—% Enemy
arcani
30 / M / Straight / Single
Singapore, Singapore
His journal posts
Apr 9, 2006
[post edited only because punctuation marks were replaced by annoying Okcupidian hieroglyphs like this one here -> �]
Roman Arcani
"They are a shadowy part of the Roman army organised in small groups and competent in camouflage and deception. The arcani exist almost as a secret society whose very name should not be spoken. The armour they wear is finely crafted so that while it offers great protection, it will not slow or tire the fantastically fit arcani troops. Their face masks mean opposing troops may even flee in terror when surprised by a group of these blood-thirsty killers!"
Does this imply that I'm deceptive? Perhaps.
Anonymous? Agreed. I have no photo posted.
Fantastically fit? Off the mark by a mile. After SAF chewed me up and spat me out, I'm now all broken and battered with spoilt parts, just waiting to trade myself in for a newer better model.
Bloodthirsty? Questionable. Maybe only passive-aggressive, whatever that means.
In the end, only one veritable conclusion can be drawn.
I was playing the PC game "Rome: Total War" at the time when I joined this site, and I could not come up with a better username.
This is mainly due to a lack of imagination and sleep after playing that game for the previous 10 hours non-stop......