Find better matches with our advanced matching system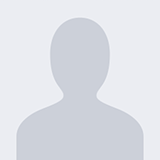 —% Match
—% Friend
—% Enemy
callmewutuwant
37 / M / Straight / Single
Rockwall, Texas
callmewutuwant's public match questions
Do you Google someone before a first date?

Do you want your partner to be kinkier than you?

Would you consider living with a partner who does not want any pets?

Would you dump someone simply because they weren't good at sex?

You're dating someone new. You discover that they have a room-mate the same sex as you. This:

How often do you meditate?

Can overweight people still be sexy?

In your ideal sexual encounter, do you take control, or do they?

How do you feel about government-subsidized food programs (free lunch, food stamps, etc.)?

In terms of sex, how experienced would your ideal mate be (with people other than you)?