Find better matches with our advanced matching system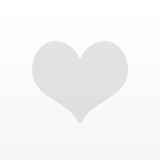 —% Match
—% Friend
—% Enemy
greencowsgomoo
33 / M / Straight / Unknown
Grovertown, Indiana
His journal posts
Apr 19, 2006
Consider this journal a public service announcement for all. Never buy a children's book written by Will Smith.
I am a first grade teacher and I sometimes buy books with free points from the scholastic magazines the kids get (remember them?) Anyway I had no idea I was purchasing a book written by Will Smith, but it came as part of a set.
Why is he the worst author ever? Well the book is supposedly geared toward 1st graders. These are the ridiculous things he does.
1. He mentions his own death in the 1st sentence, "I knew I'd meet death before I'd let you meet harm."
2. He also rhymes "upset" with "bassinet" early on too, which is just bad writing.
3. He says he will "test that butt" of his child.
4. He mentions the world attacking.
5. He mentions that it didn't work out between him (Will Smith) and the child's mother, "but yo when push comes to shove you were conceived in love."
6. He mentions his own death a second time "But yo, ain't nothing promised, one day I'll be gone,"
7. He refers to the "pain from the opposite sex."
8. He constantly refers to the Lord.
9. He tells his child to go "easy on the swears."
Ok so the only people left reading this our educators probably. Well if you want this crappy book, I got it, can't use it, and it's all yours. Good pictures though if all of your kids are illiterate.