Find better matches with our advanced matching system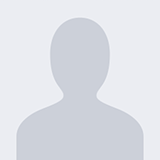 —% Match
—% Friend
—% Enemy
jh1379
34 / M / Straight / Single
Grants Pass, Oregon
jh1379's public match questions
If you had to choose one, which type of cheating bothers you the most?

Is interracial marriage a bad idea?

Which is bigger?

Do you believe contraception is morally wrong?

Have you ever had a sexual encounter with someone of the same sex?

Are you an intellectual? In the context of this question, intellectual means someone who loves learning, often for its own sake.

Do you believe in dinosaurs?