Find better matches with our advanced matching system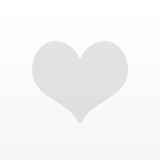 —% Match
—% Friend
—% Enemy
kiilo
26 / F / Straight / Seeing someone
Tallinn, Estonia
Her journal posts
Jul 20, 2006
Is life really that easy?

I mean I tried this Quickmatch thingie again and I got a match each time my answer was "Yes". I don't get it, am I really that awesome?

:D:P

LOL alright, just wanted to share :)

Take care!
Jun 26, 2006
As usual, I hit my writing mood in the evening, maybe it's because I'm tired, or maybe it's because I'm bored..
-maybe yes, but maybe no; maybe rain, but maybe snow, I don't know :/-

I've spent my day waking up, working (I do that sometimes, yes :P) and then listening to music. And now it's almost time to go to bed :( I don't want to go to sleep, but I know I should, because tomorrow is a new oh so improtant day, I heard it's going to be quite hot. Anyhow... back to much more important things..such as ME..heh..no I'm just kidding, I'm not that self-centered :P

I wonder why people drink so much, we had a holiday here in Estonia during the weekend, and many people were drunk-driving and killed themselves and/or their fellow travellers. I refuse to believe, that they really don't have any brain activity whatsoever. Still I don't get them . . . are they trying to look cool in front of their friends or trying to "score" or lookind for the adrenaline rush...guess that the stupididy-rush just isn't enough for them. Sad.

-x-x-x-

Oh, one more thing... the "WOOs" Next time I see someone, worth saying "Hello!" to, on the street I'll just sneak up on him and go "WOO", that would be fun. PLUS I'd say many things (eg:hi; i like you; you're interesting/good-looking; contact me) with just one word. Very convenient :P

I'll go now. Buh-bye!
Jun 21, 2006
Right now..or maybe 20-30 seconds ago (right before i started to clean my ears with a q-tip, which actually still is on the table) i tried to wheel around the room with my chair to get the two towels back to the cuboard..I realised that i have done absolutely nothing today. I went jogging and sinned a bit, nothing big though.

Oh and I remembered why I find it difficult to be in a "normal" relationship (the best thoughts always come to me when I'm in the toilet or taking shower... time to be alone I guess) - because I can't be with a person i believe to be my friend and who I basically trust. Why? Because love fades and I couldn't bear to lose a real friend. I'd rather live my life being single than living it without a dear friend, even losing one would be too much to handle.

I think I should go on a diet :/


Alright, I should go to sleep. Buh bye!