Find better matches with our advanced matching system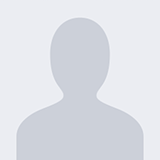 —% Match
—% Friend
—% Enemy
tyger_7
51 / M / Straight / Seeing Someone
Mountain View, California
tyger_7's public match questions
What's your opinion of the phrase "making love" when it refers to sex?

Imagine you become involved in a relationship with a someone who has a specific sexual fetish, without which they cannot be satisfied. If the fetish is harmless, but does nothing for you, how enthusiastic would you be about it?

Do you know what a 'safeword' is, in a sexual context?