The Common Sense Test
Their result for The Common Sense Test ...
Extra Sense
Well, you got ###%!
Not only did you ace this class, you probably tutored alot of the students for a review lesson. Hell, you may have taught the teacher a few things.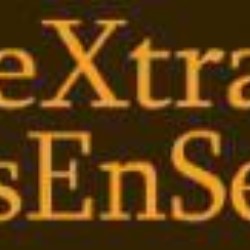 Their Analysis
(Vertical line = Average)
They scored 93% on common awarness, higher than 88% of your peers.
All possible test results
Well, you know that your supposed to have common sense, but it looks like you weren't paying much attention for details. Read more
You took the class, passed the test with the minimun requirment, but then you forgot alot of what you learned. You could use a refresher course. Read more
Corny yes, but you passed the class with flying colors, and you seemed to have retained alot of that seemingly useless information over the years. Read more
Not only did you ace this class, you probably tutored alot of the students for a review lesson. Hell, you may have taught the teacher a few things. Read more
Take this test »