The Risk to National Security Test
Their result for The Risk to National Security Test ...
FBI
Wow! You are a ### graded risk!
You're a lively one and no mistake, a bit of this and a bit of that. If you're young, then I'll bet you'll be working up to something bigger. This lot should nip it in the bud before they have to take a real interest in you. You just sweep your apartment for bugs everytime you come back from the hardwarestore, picking up supplies for your next scheme.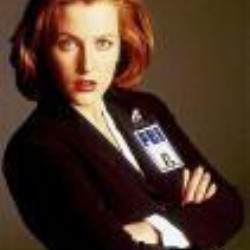 Their Analysis
(Vertical line = Average)
They scored 16% on dangerpoints, higher than 64% of your peers.
All possible test results
Nope, nothing for you. You're just one of those loyal citizens who gets on with his life, nobody needs to bother about you. Your not even one of those types that supresses feelings, you healthy, healt... Read more
Just to check up on you, make sure everything's fine and dandy. We're not too bothered about your progress actually. A nice bit of generic monitoring will be okay though, you'll probably even agree to... Read more
They'll be driving about here and there, making sure you don't get into any trouble. I'm sure you're a good boy/girl really. You're just a bit misunderstood and that's okay. I mean who can understand ... Read more
They have a file on you and don't you know it (or at least suspect it). They're keeping a good watch on you (they should be, anyway). I bet you don't like some things and you've ideas in that head of ... Read more
You're a lively one and no mistake, a bit of this and a bit of that. If you're young, then I'll bet you'll be working up to something bigger. This lot should nip it in the bud before they have to take... Read more
Yep, the good ol' interfering boys are back and this time they want you. You better beleive that they're watching what you've been accessing on the 'net. Maybe you're just a bit of an extreme activist... Read more
Damn, you are one dangerous person to know. Anyone asks, you never took this test and I sure as anything didn't write it. In 10 years time you're gonna be wanted on every continent for everything they... Read more
So it turns out you were right. Them, The Secret World Government, the Illuminati, whatever; they're after you. You better hope that they've spotted potential and not saw you as a threat to them. Lord... Read more
Take this test »
Recent Results
Tests others are taking