The Four Cardinal Virtues Test
Their result for The Four Cardinal Virtues Test ...
You Prude!
41% Temperance, 55% Prudence, 54% Fortitude and 51% Justice!
I'm certain you won't take offense at me calling you that. After all, you scored highest on PRUDENCE, which is the virtue that embodies knowledge, insight, and wisdom. You know the difference between right and wrong, what's important and insignificant, and whether or not somebody is insulting you or giving you a compliment. This is the virtue of smarty-pants worldwide, who are most concerned with the correctness of their thoughts and actions.
Prudence can never be a bad thing...if you're concerned with only your own actions. The problem with prudence as a virtue is that you usually can't stand the lack of it in someone else. You have to understand that people make mistakes--even you. It's part of being human.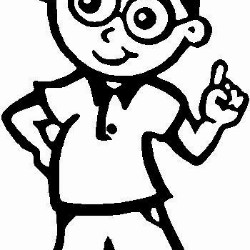 Their Analysis
(Vertical line = Average)
They scored 41% on Temperance, higher than 10% of your peers.

They scored 55% on Prudence, higher than 33% of your peers.

They scored 54% on Fortitude, higher than 19% of your peers.

They scored 51% on Justice, higher than 20% of your peers.
All possible test results
Hear you ROAR! Your virtue is FORTITUDE--that which makes you confront fear, pain, uncertainty, and violence. Yours is a virtue much desired in a world that can be very difficult at times. When oth... Read more
Your greatest virtue is TEMPERANCE, which means that you've mastered the art of moderation. You have the discipline and self-control that some (or most?) in this world lack, which makes you quite e... Read more
Of all the virtues, some consider JUSTICE to be the hardest mistress. You have a clear standard of what is right and wrong, with no middle ground to speak of and no exceptions to your rules. You ac... Read more
I'm certain you won't take offense at me calling you that. After all, you scored highest on PRUDENCE, which is the virtue that embodies knowledge, insight, and wisdom. You know the difference betwe... Read more
Take this test »
Recent Results
Tests others are taking