The Spank Me Kink Test
Their result for The Spank Me Kink Test ...
The "Beta tester"
Congratulations! You scored ###!
Great! You are the "Beta Tester", you like to dabble and tamper with a few kinks, but you like to try and make a limit for yourself. This is a GOOD thing. Whether you're partner has average sex tastes or above average, you can adapt. You might even be willing to "broaden the horizons".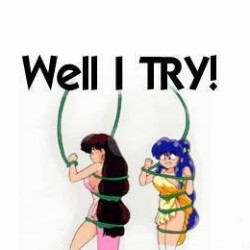 Their Analysis
(Vertical line = Average)
They scored 65% on kinkpoints, higher than 72% of your peers.
All possible test results
Great. You're the "Puritan". You're probably a virgin. if not, you really aren't one to dabble far from good ol' missionary style. You're probably wondering why you even bothered to take this test. Read more
Great! You are the "Beta Tester", you like to dabble and tamper with a few kinks, but you like to try and make a limit for yourself. This is a GOOD thing. Whether you're partner has average sex tastes... Read more
Call yourself Rick James, bitch. Because you are a SUPER FREAK. There's almost NOTHING you won't do. And you're probably proud of it, despite the fact it scares the bejeezus out of everyone else in th... Read more
Take this test »
Recent Results
Tests others are taking