The Did you REALLY read LOTR Test
Their result for The Did you REALLY read LOTR Test ...
The SERIOUS reader
63% of LOTR has no secrets for you!
Ladies and gentlemen, we have a new member in our VIP club here, a SERIOUS reader of The Lord of the Rings! A respectable score, I may say, even if not the best. What does it all mean, anyway? Not much. You don't need to be a freak or a geek to enjoy the book and the only thing you need to know is that you will still discover new things the next time you read it. In fact, some of us freaks or geeks should be jealous. It's not always fun to read that many footnotes. And you, you know that. Bravo!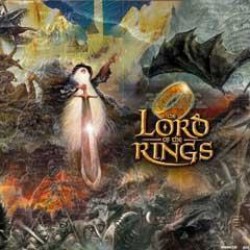 Their Analysis
(Vertical line = Average)
They scored 63% on reading ability, higher than 58% of your peers.
All possible test results
On the back of the cover of the book, we read: "The English-speaking world is divided into those who have read The Lord of the Rings and The Hobbit and those who are going to read th... Read more
Perhaps the only test category below yours, the FUTURE reader of The Lord of the Rings, would befit you as well? I mean, you might need to read it another time, if you really did once... I know the bo... Read more
One thing is sure, you do have read The Lord of the Rings. However, as a CASUAL reader, there is room for improvement. Maybe if you stopped reading on the bus or the toilet, you could concentrate bett... Read more
Ladies and gentlemen, we have a new member in our VIP club here, a SERIOUS reader of The Lord of the Rings! A respectable score, I may say, even if not the best. What does it all mean, anyway? Not muc... Read more
Now nobody can say you don't know what you're talking about! You have an impressive grasp of The Lord of the Rings. It's not perfect, as all things in this world, but your test results command respect... Read more
This simply is wonderful! You scored PERFECT! Congratulations! Unless you are Master Tolkien himself, which I wouldn't believe anyway because you'd have revealed yourself to me a long time ago already... Read more
Take this test »