The Homeless Test
Their result for The Homeless Test ...
Most likely you were born and raised in a ghetto, having a disfunctional family and about six siblings. Your actions and your circumstances did not permit you to climb the rank ladder, and you seem to be oddly driven towards an outlaw existence, or homelessness. You should try to get help, or you will inevitably slip.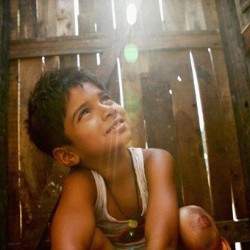 Their Analysis
(Vertical line = Average)
They scored 34% on hoboness, higher than 19% of your peers.
All possible test results
Congratulations, son, you are least likely to be a hobo. In fact, you possibly are one of those well-to-do, classy types who have a big house with a pool, a Mercedes and a lucrative job. You w... Read more
You are literally the king of the beggars. Your achievements are the stuff of city legends, whispered by the wind (and by drunk companions). You can even get the average people to do your bidd... Read more
You've spent most of your life without a home, wandering from place to place. You are no stranger to the booze, tobacco, and have the knacks to survive a harsh, demanding enviroment, cold, hun... Read more
Although you aren't classified as a beggar, you seem to have slight tendencies that propel your fate towards homelessness. Take care! Be sure to cut down on your drinking and smoking habits, m... Read more
You are either homeless, or you have the necessary skills to become one. You aren't the sharpest knife in the drawers, but you are learning the tricks of the "trade" slowly, piece by piece. If... Read more
Most likely you were born and raised in a ghetto, having a disfunctional family and about six siblings. Your actions and your circumstances did not permit you to climb the rank ladder, and you... Read more
You are definitely a normal person who isn't in danger of becoming homeless, though your financial and social situation and/or your preferences could use some tuning. Perhaps you are a hard worker w... Read more
You are certainly a vagabond, though it is unclear to what extent. Your deeds will not be passed down in tales, as you never stood out from your fellow beggars. Maybe you will freeze after a g... Read more
Take this test »
Recent Results

is_vejo25 / f / Bisexual
Tests others are taking