The Poly Test
Their result for The Poly Test ...
You scored 80 variable 1!
You score high (between 75 and 100) ... you're POLY material!!! Call us, write us, send up a smoke signal *lol* You live a wonderful life of love and enrichment. You understand that the heart can love more than one at a time. That communication is the key to fullfilling relationships. Your children will grow to know more than one opinion and with more than one person to call on when they need a hand.
You score in the middle (between 50 and 75), you might just give it a whirl. You're still unsure about the jealousy issue and YIKES to telling mommy and daddy ... but hey, perhaps there's something to this.
You score low end (between 25 and 50), you're borderline PRUDE. Better open your heart a little bit or find yourself in a very lonely place. A place without love, passion or anything worth having.
If not (anything below 25), well then, Mono is for you and a horrible lonely life with one boring person, miles of divorce documents and children that don't understand what love is, how to share or how to express it.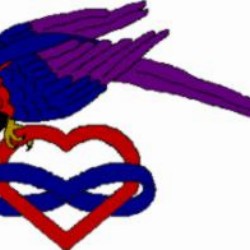 Their Analysis
(Vertical line = Average)
They scored 80% on variable 1, higher than 100% of your peers.
All possible test results
You score high (between 75 and 100) ... you're POLY material!!! Call us, write us, send up a smoke signal *lol* You live a wonderful life of love and enrichment. You understand that the heart can lo... Read more
Take this test »