The Saint Test
Their result for The Saint Test ...
The Catechumen.
You scored a ###.
The Catechumen is an initiate into the beautiful realm of hagiology. You've only just begun your studies, but your heart is pure and your imagination is fertile with notions of piety, unwavering faith, and people in bathrobes being thrown to the lions and such. With a little more reading, you'll be teaching Sunday School in no time!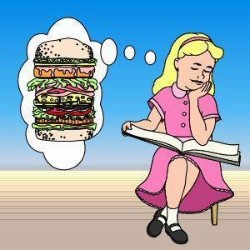 Their Analysis
(Vertical line = Average)
They scored 14% on holies, higher than 45% of your peers.
All possible test results
You thought you were real funny with that "Hail Satan!" crack, didn't you? Well now you've achieved the rank of "Diabolist." You've sold your soul to the dark one in exchange for fabulous powers, such... Read more
Have you ever read a evangelical Christian tract? On average, these little pamphlets are peopled by folks who have never even heard of Jesus, have no idea of the story of Christmas, etc. You are appar... Read more
The Catechumen is an initiate into the beautiful realm of hagiology. You've only just begun your studies, but your heart is pure and your imagination is fertile with notions of piety, unwavering faith... Read more
As an acolyte, you have been initiated into the Mysteries of the Faith. To me, the biggest Mystery is how someone could think up the vow of celibacy, but I digress. Acolytes know many of the patron sa... Read more
Behold the Hierophant! Shining paragon of virtue! Beacon of holy erudition! You've got your saints down pat, and you probably spend a good deal of your time telling people what saint they're named aft... Read more
Wow. There's no two ways about it--either you're a horrendous cheat, or you're Jesus! In which case, you are pretty fond of doing miracles, a lot of which seem to involve fish. Fish is brain food, and... Read more
Take this test »
Recent Results
clair1329 / f / Bisexual
Tests others are taking