The Sandwich Metaphor Test
Their result for The Sandwich Metaphor Test ...
You're Full Of Shit
You scored 47 bitches!
What part of the sandwich are you?-
The Whole Sandwich
You are like, the whole sandwich, and stuff. You know..
Wait, ok, yeah, here's the deal. Like a sandwich, you're full of shit. Lots of good shit like ideas, feelings, thoughts, ideas, body parts, etc. Sandwiches, atleast when I get 'em, are full of all sorts of good shit too. Pickles, tomatos, lettuce, fucking ham. If I'm in an adventurous mood, potato chips. Dude, I swear to god, I eat potato chip sandwiches. I'm just like that, you know? I'm a risk-taker.
Dude dude dude! Dude, this one time Fat Eddy...you know Fat Eddy right? He's fat, has kind of a fat neck? Well, anyway, he dared me to eat a cup of random food that was mixed with random liquids. Oh, it was fuckin nasty. I broke Tony "Dilly" Dillis Jr's record though....
Wait, what were we talking about? Oh yeah, Tony Dillis. The Dill-Man, that fucker. Bro, me and Johnny Jibby-Jabs totally fucking pants that guy, right in economics class. It was fucking sweet. You should have seen the look on his face...
Wait, what were we talking about? Oh yeah, economics class. Dude, my teacher this semester is a total fucking jew-fag-nazi-whore motherfucker. He fucking called me out of class and was all like," you can't eat potato chips during class". I was just all like, "look who's not getting any pussy!". Dude is so full of shit.
Wait, what were we talking about? Something about being full of shit? Oh yeah, totally bro, you're full of shit. You lying sandwich eating motherfucker.
Other Okcupid tests by the author: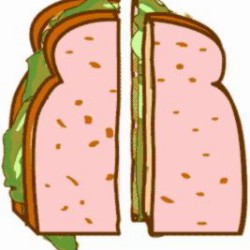 Their Analysis
(Vertical line = Average)
They scored 47% on bitches, higher than 100% of your peers.
All possible test results
What part of the sandwich are you?- The Whole Sandwich You are like, the whole sandwich, and stuff. You know.. Wait, ok, yeah, here's the deal. Like a sandwich, you're full of shit. Lot... Read more
What part of the sandwich are you?-The Stapler This one time I had a dream that I was ... Read more
What part of the sandwich are you?-Gay! Hahahaha! Hahahahaha... Dude, my friend Johnny Jibby-Jabbs totally dared me to make this thrid category the gay category. Like, make it so ... Read more
Take this test »
Recent Results
Erathiz25 / m / Straight

TayDeBear22 / m / Gay

wpdvl25 / m / Straight
Tests others are taking