The Psychic Seeker Test
Their result for The Psychic Seeker Test ...
Master Psychic
Congratulations! You scored ###!
The master psychic, in tune with the vibrations of the ether. Yours is the path of power. You have obtained much, and now must decide to either push further, or to use your talents for the good of all mankind. There are no wrong choices at this stage, only acceptance of what will be.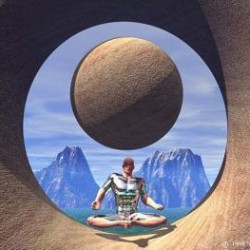 Their Analysis
(Vertical line = Average)
They scored 74% on Psy-points, higher than 100% of your peers.
All possible test results
The master arch-psychic, you are perfectly in tune to psychic energy, but have choosen the path of the nemisis. It is in you to hide and crush all sympathetic psychics, and uses your power for your o... Read more
Fully in tuned to the psychic energies that flow through the universe, you have choosen to follow independance. Will you continue down the path to ultimate control of your environment, or will you bi... Read more
Your mind is receptive to psychic energy, but you do not embrace it, you seek to thwart it. You can become a powerful tool for either good or non-good. You must choose which path you will take. Cho... Read more
You don't let little things like intuition get in your way, you choose your own path in life and could care less about what I am thinking about. Read more
Your mind is receptive to psychic energy, but you need to focus. Learn to let yourself go, and trust your inner feelings. There is no trying, there is only doing. Read more
The master psychic, in tune with the vibrations of the ether. Yours is the path of power. You have obtained much, and now must decide to either push further, or to use your talents for the good of a... Read more
What can I tell you that you don't already know? You can read me like an open book, and the world is powerless before you. Take care to do no harm. Read more
Take this test »