The What is Your Patronus Test
Orangutan
Congratulations, you've scored the orangutan!
I love orangutans!  You care for others but you keep your own goals as most important. And you love learning!
"Orangutans are very cautious, it may take them many years to fall in love."
More impulsive than calculating: You sometimes make decisions quickly, following your gut feeling and not always thinking them through or weighing all the consequences.
More compassionate than apathetic: You wish no harm to others, and feel sorry for those who are in bad situations. You feel no one deserves to suffer, even if they've made some mistakes.  We're all human and we should all strive to help each other.
More self-serving than loyal: When it comes down to the tight spots in life, you're looking out for the most important thing to you – your own interests.  Most of your decisions will benefit yourself, even if you have to break a few promises or bend the truth a bit.
More knowledge-seeking than ignorant: You love learning. You love learning for work, you love learning for fun; learning is just another hobby to you.  You probably feel a day gone by where you didn't learn anything is, if not impossible, a total waste of a day. 
(These scores are in comparison to your peers. For example, if you scored a 72% on loyalty but the test says you're less loyal, it means in comparison to your peers)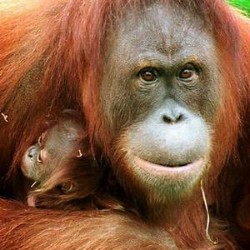 All possible test results
Congratulations, you've scored the python! A snake, often associated with a Syltherin, you demonstrate a lot of Slytherin values.  Of course, this doesn't automatically mea... Read more
Congratulations, you've scored the wolf! A wolf, you're very similar to the python, and would probably be a member of Syltherin. Again, this does not automatically mean that... Read more
Congratulations, you've scored the raven! The raven is a rare result... You would probably belong in slytherin, but your loyalty makes you unique.  Congratulations! ... Read more
Congratulations, you've scored the lion! Fierce!    "It is better to be a lion for a day, than a sheep all your life."/em... Read more
Congratulations, you've scored the bald eagle! A rare result; as the bald eagle, you care deeply about others, but about yourself a little bit more.... Read more
Congratulations, you've scored the grizzly bear! One of the two rarest result, almost nobody has gotten this so far! Congratulations.  You can be loving, but you know who's... Read more
Congratulations, you've scored the Great Dane! A rare result.  I love the great dane! Not the brightest, but that's okay, you make up for it with ... Read more
Congratulations, you've scored the phoenix! Good for you! If more people were like you, the world may be a better place.    span st... Read more
Congratulations, you've scored the peacock! A peacock, you're very similar to the python, and would probably be a member o... Read more
Congratulations, you've scored the jackal! A rare result! You may not care very much about strangers, but you're loyal to those you do care about./... Read more
Congratulations, you've scored the parrot! Somewhat of a rare result, because you tend to not care much about strangers but you are loyal to those w... Read more
Congratulations, you've scored the orangutan! I love orangutans!  You care for others but you keep your own goals as most important. And you love l... Read more
Congratulations, you've scored the rat! Don't freak out!  Rats are really cool little animals. They may not be the most affectionate or loyal pets,... Read more
Congratulations, you've scored the Lynx!  One of the two rarest results, almost nobody has gotten this result so far! span sty... Read more
Congratulations, you've scored the dolphin! Good for you! If more people were like you, the world may be a... Read more
Congratulations! You've scored the Doe! Even the gentlest doe can become the fiercest enemy when trapped. /st... Read more
Take this test »
Recent Results
Tests others are taking