The What is Your Patronus Test
Raven
Congratulations, you've scored the raven!
The raven is a rare result... You would probably belong in slytherin, but your loyalty makes you unique.  Congratulations!
"Who provideth for the raven his food? When its young ones cry unto God, they wander for the lack of meat."
More calculating than impulsive: You usually consider all options before making a decision, thinking the consequences through before acting on your gut feeling.
(These scores are in comparison to your peers. For example, if you scored a 72% on loyalty but the test says you're less loyal, it means in comparison to your peers)
More apathetic than compassionate: You feel that you get what you work for.  If you don't work hard, you don't see the rewards; and most of the people who are in bad situations didn't work hard enough and it's not your problem or responsibility to help them.
More loyal than self-serving: You honor your allegiances and friendships, even when the consequences for doing so may be difficult to face. You keep your word and stay true to your friendships, relationships, and yourself.
More ignorant than knowledge-seeking: You know what you need to know in life and aren't going to go out of your way to learn anything else.  You work hard enough at work, you don't want to have to work hard to learn something for a hobby.
 (These scores are in comparison to your peers. For example, if you scored a 72% on loyalty but the test says you're less loyal, it means in comparison to your peers)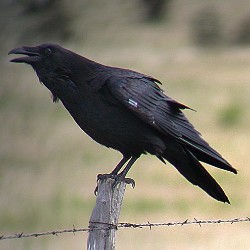 All possible test results
Congratulations, you've scored the python! A snake, often associated with a Syltherin, you demonstrate a lot of Slytherin values.  Of course, this doesn't automatically mea... Read more
Congratulations, you've scored the wolf! A wolf, you're very similar to the python, and would probably be a member of Syltherin. Again, this does not automatically mean that... Read more
Congratulations, you've scored the raven! The raven is a rare result... You would probably belong in slytherin, but your loyalty makes you unique.  Congratulations! ... Read more
Congratulations, you've scored the lion! Fierce!    "It is better to be a lion for a day, than a sheep all your life."/em... Read more
Congratulations, you've scored the bald eagle! A rare result; as the bald eagle, you care deeply about others, but about yourself a little bit more.... Read more
Congratulations, you've scored the grizzly bear! One of the two rarest result, almost nobody has gotten this so far! Congratulations.  You can be loving, but you know who's... Read more
Congratulations, you've scored the Great Dane! A rare result.  I love the great dane! Not the brightest, but that's okay, you make up for it with ... Read more
Congratulations, you've scored the phoenix! Good for you! If more people were like you, the world may be a better place.    span st... Read more
Congratulations, you've scored the peacock! A peacock, you're very similar to the python, and would probably be a member o... Read more
Congratulations, you've scored the jackal! A rare result! You may not care very much about strangers, but you're loyal to those you do care about./... Read more
Congratulations, you've scored the parrot! Somewhat of a rare result, because you tend to not care much about strangers but you are loyal to those w... Read more
Congratulations, you've scored the orangutan! I love orangutans!  You care for others but you keep your own goals as most important. And you love l... Read more
Congratulations, you've scored the rat! Don't freak out!  Rats are really cool little animals. They may not be the most affectionate or loyal pets,... Read more
Congratulations, you've scored the Lynx!  One of the two rarest results, almost nobody has gotten this result so far! span sty... Read more
Congratulations, you've scored the dolphin! Good for you! If more people were like you, the world may be a... Read more
Congratulations! You've scored the Doe! Even the gentlest doe can become the fiercest enemy when trapped. /st... Read more
Take this test »
Recent Results
Tests others are taking