The Are You A Sociopath? Test
Their result for The Are You A Sociopath? Test ...
Slightly Antisocial
Egad! You're 61% sociopathic!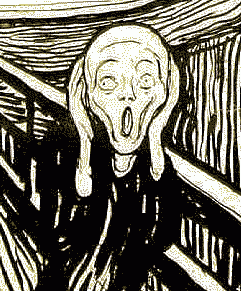 You exhibit a couple of the traits of Antisocial Personality Disorder (Unremorseful; Blameful of others; Manipulative and conning; Affectively cold; Socially irresponsible; Disregardful of obligations; Nonconforming to norms), but unless things get worse it's probably not anything to worry about. Keep in mind, however, that some of these traits are also characteristic of other personality disorders. You're not off the hook yet.
I should mention now that this test is inherently flawed, due to the fact that someone who was a true sociopath or psychopath would not be telling the truth on an online test.
Their Analysis
(Vertical line = Average)
They scored 61% on sociopathy, higher than 87% of your peers.
All possible test results
Good job! You're within the normal range for the typical human being. As far as sociopathy goes, at least. You might... Read more
You exhibit a couple of the traits of Antisocial Personality Disorder (Unremorseful; Blameful of others; Manipulative and conning; Affectively cold; So... Read more
According to your test results, it's a definite possibility that you have full blown Antisocial Personality Disorder. APD is a personality... Read more
You're a sociopath! If you were Pinnochio, you'd be missing your Jiminy Cricket, if you get my vibe. Sociopaths are egocentric and believe tha... Read more
You're a psychopath! You know the difference between right and wrong, you just completely disregard it in fav... Read more
Take this test »
Recent Results
Tests others are taking