The Knight in Shining Armor Test
Their result for The Knight in Shining Armor Test ...
the amateur Knight
Ivanhoe! You scored ###!
You've got the sword, you've got the horse, and you've got the armour! Well done! If you apply yourself, your armour might actually be shining, and every once in a while, some damsel is going to be impressed with it. But there's a chance you'll have to get her drunk first, or turn of the lights. You'll defend her honor most likely only if the other guy is not bigger than you, and if you remembered to bring your sword along. But once one damsel has won your heart, and you hers, you'll be a loyal, trusted Knight who's not afraid to help out with housework either!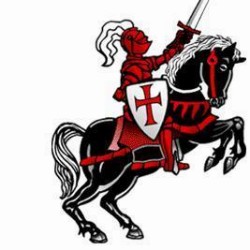 Their Analysis
(Vertical line = Average)
They scored 80% on knightpoints, higher than 96% of your peers.
All possible test results
you clean stables a lot, dontcha? Probably got no armour, got no horse, and got no damsel either. Ask yourself, or the closest Knight you can find, what it is that you're doing wrong. Don't count on p... Read more
though no Knight yourself, you can always be found hanging around one. You're probably a good wingman, providing the Knight with the tools of his trade when he needs them. You likely are also quite sk... Read more
You've got the sword, you've got the horse, and you've got the armour! Well done! If you apply yourself, your armour might actually be shining, and every once in a while, some damsel is going to be im... Read more
Wow! My Liege! You are the One who pulleth Excalibur out of the rock! Glorious is your appearance, and Glorious are your deeds. Your reputation precedes you everywhere you go. Lesser Knights will drop... Read more
Take this test »