The Princess Bride trivia Test
Their result for The Princess Bride trivia Test ...
Inigo
Inconceivable! You scored ###!
A decent score, but you can do better. You may not have studied swordplay for 20 years, or watchied the movie 20 times, but you have seen and appreciated it, probably more than once. You are familiar with the basics but you need to work on the finer points (pun intended.) Watch it a few more times and try again.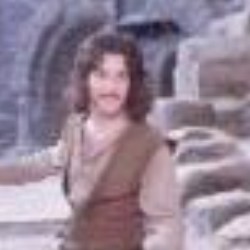 Their Analysis
(Vertical line = Average)
They scored 79% on pbpoints, higher than 58% of your peers.
All possible test results
Have you ever even SEEN the movie? You should have gotten more answers right just by random chance. Go away. Come back when you have an appreciation for the finer things in life. Read more
Really, really, unimpressive. You have probably never seen the movie, and just managed to guess a few right answers. Why are you here exactly? Go now. Rent the movie and try again. Read more
You may have seen the movie, but only that one time when you were stoned, and the only thing you remember is that hot chick from Forest Gump. For shame. Read more
You really should trying watching movies a little less drunk, you'll retain details better. So put down the vodka and go out and rent it and watch it again. Read more
Well, you're no evil genius. Though you've at least seen the movie, you still couldn't tell a shrieking eel from a vermicious kinid. You arn't there yet.. but with time, and a dvd player, there may be... Read more
You truly are a gentle giant, coasting through trivia tests, bludgeoning your way to moderate scores, but with no real force behind your efforts. Its clear you've seen the movie, but not for a couple ... Read more
A decent score, but you can do better. You may not have studied swordplay for 20 years, or watchied the movie 20 times, but you have seen and appreciated it, probably more than once. You are familiar ... Read more
A respectable score. This movie is probably nestled in your dvd collection, and its not gathering dust either. You are a big fan, if not yet utterly devoted. A few of the questions may have stumped yo... Read more
You live it, you love it, you lost track long ago of how many times you have seen it. You have been known to wish someone luck by hollering "have fun storming the castle!" You scoff at people who ca... Read more
Congatulations. Princess Bride triva is a prestigious line of work, with a long and glorious tradition. You have gone beyond mere fandom to true dedication. It is more than a movie to you, its a way o... Read more
Take this test »
Recent Results
Tests others are taking