The Director Who Films Your Life Test
Their result for The Director Who Films Your Life Test ...
Roger Corman
Your film will be 15% romantic, 27% comedy, 74% complex plot, and a $ 44 million budget.
An action-complex tale about a complex character that is you. Corman was responsible for a very early Jack Nicholson film, 1963's The Terror (Francis Coppola was associate producer), filmed in three days! The actor who plays you will emote complexity like Jack ... maybe Christian Slater or Gwyneth Paltrow. Also, Roger filmed the original Little Shop of Horrors film -- which in the 1980s was the basis for a hit Broadway musical and another film. All his films were shot for mere thousands of dollars, sometimes completed within the week. Roger knows talent, and knows how to keep costs down with complex stories such as your life story. His versions of Edgar Allen Poe stories are considered classics (The Raven, The Pit and the Pendulum), and also directed Deathsport and Bloody Mama in the 1970s. Oh, yeah, man, this guy will make your film a cult classic!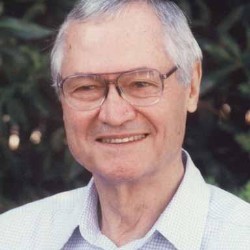 Their Analysis
(Vertical line = Average)
They scored 15% on action-romance, higher than 22% of your peers.

They scored 27% on humor, higher than 11% of your peers.

They scored 74% on complexity, higher than 78% of your peers.

They scored 44% on budget, higher than 36% of your peers.
All possible test results
Ed Wood will get your film done waaaaay under budget, and will likely make it into a classic film of all time -- for all the wrong reasons. Let's face it, your life isn't terribly exciting to begin wi... Read more
Not the most romantic, funny or complex life, but still a great story to be told. Your story requires a large budget, and only Steve can handle the special effects your story needs. His resume include... Read more
An action-complex tale about a complex character that is you. Corman was responsible for a very early Jack Nicholson film, 1963's The Terror (Francis Coppola was associate producer), filmed i... Read more
Wow! What a life you have led thus far! Action-packed, anti-social with probably dark humor. Quentin hasn't really made many films, but each successive one is a bigger and grander project ... and more... Read more
Kevin will take your slacker life and turn it into the cult classic it deserves to be --- like Mallrats (just kidding). If you can handle the menacing presence of Jay and Silent Bob all throu... Read more
Action-packed, light romance maybe with situation humor but with a moral to your story, this Japanese master filmmaker would make your film an instant cult classic -- were he still alive. This is the ... Read more
We apologize now. Future generations will view your life story by David Lynch and not know what the hell just happened. A lot of events occur around you, but you seem to be involved in all the wrong w... Read more
One of the best film directors EVER to exist. Your life must be something special if we're going to dig up Hitch to direct the film version. His films are studies of masterful technique and visual sto... Read more
You're a busy and hilarious kind of person, not terribly romantic, and you seem to fit in with everyone around you. Mel's filmography: The Producers, Blazing Saddles, Young Frankenstein, Spaceball... Read more
John Landis always loves to go over-budget with his action-comedies (The Blues Brothers, anyone?) that are easy on the brain (Animal House, anyone?). Apparently, there's been a lot o... Read more
Filmolgraphy: Do The Right Thing, She's Gotta Have It, Jungle Fever, X, She Hate Me, Bamboozled, He Got Game, Summer of Sam, etc. Complex comedy with some action scenes, yeah, Spike can handl... Read more
Filmography: The Brothers Grimm, Monty Python and The Holy Grail, The Fisher King, Time Bandits, Brazil, 12 Monkeys, Fear and Loathing In Las Vegas. Gilliam is notorious for his angry outburs... Read more
With few films under her belt (The Virgin Suicides, Lost In Translation, Marie Antoinette, Somewhere) as a writer/director, she's already highly respected and connected -- her dad, Francis, d... Read more
Filmography: The Conversation, The Godfather (and Pt. 2 and Pt. 3), Apocolypse Now, Peggy Sue Got Married, Jack, etc. He even used his clout after The Godfather to get George Lucas' ... Read more
Filmography: Sex Lies and Videotape, Traffic, Ocean's Eleven, Ocean's Twelve, Erin Brockovich, and various other homemade independent films. He may just want to follow you around for a few mo... Read more
Your life will be portrayed on film as an intense psychological drama, likely with some actresses screaming at the camera (Persona), or maybe a pleasant chess game between the Grim Reaper and... Read more
Be prepared to have your life story shot entirely in New York City -- though lately Woody's been loving shooting in London. Also, your music soundtrack is all jazz from before 1949. Filmography: A... Read more
Your romantic comedy-drama of a life is now in the hands of Laverne. We almost put Ron Howard in this spot, but we figured you wouldn't want the part of your dad played by Ron's little brother Clint (... Read more
You had him at "hello" and he will complete you if you show him the money. Yes, the guy who made Jerry Maguire (and the movies Singles, Say Anything, and Elizabethtown) will make you... Read more
Filmography: Terms of Endearment, Spanglish, As Good As It Gets, Broadcast News, etc. He also is responsible for bringing The Simpsons to TV (from when he produced The Tracy Ullm... Read more
Filmography: Hairspray, Cry Baby, Pecker, A Dirty Shame, Serial Mom, Polyester, Pink Flamingos, Female Trouble, Mondo Trasho, and more. Hopefully your entire life happened in Baltimore, Maryl... Read more
Filmography: Sixteen Candles, The Breakfast Club, Uncle Buck, etc. Yes, your life is going to be turned into a teen comedy classic. Just be glad he's not handing the directing reins over to s... Read more
Filmography: Slackers, Before Sunrise, Before Sunset, School of Rock, The Bad News Bears (2005), Dazed and Confused, Waking Life, A Scanner Darkly, Fast Food Nation. Very romantic, v... Read more
One of the best directors in film alive today. Every picture he has made has been a classic: The Graduate, Working Girl, Who's Afraid Of Virginia Woolf?, Closer, Carnal Knowledge, What Planet Are ... Read more
Take this test »
Recent Results
Tests others are taking