Overseas Relationship! Are you ready? Test
Their result for Overseas Relationship! Are you ready? Test ...
You are well.
You are 51% ready and your commitment power is 57%
How many days you are here? I think not many days and your search is on the way. Right? Well! Enjoy the essence first before diving in the core. Cheer up! Try your best, success may come! Your way is not wrong. Chance is open for you in 50-50 manner. Go ahead.
Your readiness power is counting your possibility to start a new commitment but the commitment percentage is showing how you can carry on this new relationship and it may vary in long run depending on your daily life.
Thanks for taking this test. Kindly rate it.
If you enjoyed this test, I shall highly appreciate your feedback!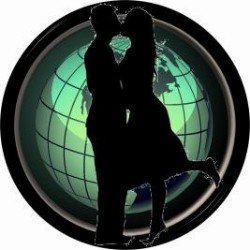 Their Analysis
(Vertical line = Average)
They scored 51% on readyness, higher than 4% of your peers.

They scored 57% on commitment, higher than 24% of your peers.
All possible test results
It seems to me that you are already experienced! You yourself can decide the course of progress but really why you took this tes... Read more
Most probably you have just touched your dream, but may be few pros & cons are bothering you and it's why you are taking t... Read more
By my opinion there exists enough possibility for you to get success. If you take the things seriously and honestly, I am sure y... Read more
Chance is open for you now. If you take it seriously and can apply your common sense (common sense is a thing rarely found in a ... Read more
How many days you are here? I think not many days and your search is on the way. Right? Well! Enjoy the essence first before div... Read more
Always keep open your eyes and ears! If you really can not find some one overseas who cares! Life can't stop! There certainly ... Read more
What is your age? Are you still a minor? Or, just 18 arround? Or, just a new bee at online dating? Why you are in a hurry? Life ... Read more
Take this test »
Recent Results
Tests others are taking