The General Cultural Literacy Test
Their result for The General Cultural Literacy Test ...
You scored 65!
80-100%--You are a bona fide culture vulture and deserve to be on Jeopardy! 60-79%--You're a virtual media maven, and anyone would be happy to have you on their Trivial Pursuit team. 40-59%--You're fairly culturally informed and can hold your own in most party conversations. 20-39%--Take off the cultural blinders. There's a whole world going on around you. 0-19%--You are probably a house plant, in which case you should be commended for even being able to manipulate a keyboard at all.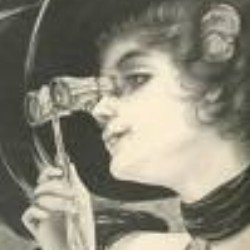 Their Analysis
(Vertical line = Average)
They scored 65% on kulcha, higher than 54% of your peers.
All possible test results
80-100%--You are a bona fide culture vulture and deserve to be on Jeopardy! 60-79%--You're a virtual media maven, and anyone would be happy to have you on their Trivial Pursuit team. 40-59%--You'r... Read more
Take this test »