The Contemporary Musical Theater Test
Their result for The Contemporary Musical Theater Test ...
WICKEDly wise!
Congratulations! You scored ###!
Don't be offended by my frank analysis Think of it as personality dialysis Now that you've chosen to take my quiz, and prevailed, you WIZ! There's nobody wiser THAN YOU!!!!! Awesome job! :) For a list of my favorite musicals, visit my amazon.com listmania! There, you can listen to clips from my favorite musicals! Enjoy! http://www.amazon.com/exec/obidos/tg/listmania/list-browse/-/13T02OXRSHN52/ref=pd_art_lm_5/102-4290574-3050568 Or, visit a fantastic site which features librettos for just about every musical you can think of! http://libretto.musicals.ru/letter.php?language=1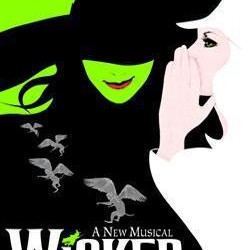 Their Analysis
(Vertical line = Average)
They scored 90% on musicnotes, higher than 77% of your peers.
All possible test results
OK ... so you obviously have some interest in musical theater, since you've taken the time to take this test. However, your score is les miserable. ;) This was a very difficult test! I applaud you... Read more
Anyone Can Whistle is a musical by Sondheim. I chose this as the title of your scoring category because, well ... anyone can whistle ... and whistling musical tunes is about all you're capable of (me... Read more
Alright ... so this wasn't the best musical movie ever made ... (A spin on Wizard of Oz starring Michael Jackson and Diana Ross) ... but the name certainly represents how you scored on this test! You... Read more
Don't be offended by my frank analysis Think of it as personality dialysis Now that you've chosen to take my quiz, and prevailed, you WIZ! There's nobody wiser THAN YOU!!!!! Awesome job! :) ... Read more
Take this test »