The Naughtiness Test
Their result for The Naughtiness Test ...
Naughty by Nature
You scored 78 for naughtiness!
You knew it all along, didn't you? You didn't need these 25 questions to let you know where your true secret desires are. Your mind is usually in the gutter, but at least you know where it is! This dosn't make you a slut or a man-whore, you simply have curiosities that you would like to eventually satisfy.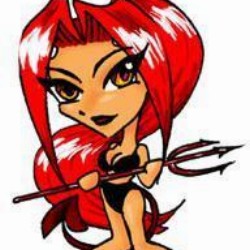 Their Analysis
(Vertical line = Average)
They scored 78% on naughtiness, higher than 89% of your peers.
All possible test results
You are a perfect angel. Rest assured, your mom is quite proud of you. If you go to church regularly, you go with a clear conscience. Don't worry, there is nothing inherently wrong with you, in fact... Read more
Most of us probably fall into this category. We are happy with the ones we are with, but from time to time, especially after an argument, we wish we could have someone else. You are happy with your ... Read more
Probably the 2nd most common category for this particular test. No reason to be alarmed...at least not yet. Perhaps you've acted once or twice on one of your secret desires, perhaps not. Or, perhpa... Read more
You knew it all along, didn't you? You didn't need these 25 questions to let you know where your true secret desires are. Your mind is usually in the gutter, but at least you know where it is! This... Read more
Take this test »
Recent Results
Tests others are taking