The Definitive Spelling Test
Their result for The Definitive Spelling Test ...
Well Above Average
You've finished! And your score is ###
Well done. I'm thinking that the only words that you missed are the ones you haven't heard before. You showed that you know how to spell a majority of the more commonly misspelled words, which means that you're already a giant step above all of those average people. Good job, keep it up.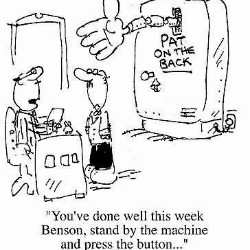 Their Analysis
(Vertical line = Average)
They scored 80% on spelling points, higher than 87% of your peers.
All possible test results
Wow, you're a horrible speller. Not a big fan of words with more than one syllable? You may have thought to yourself, "How am I supposed to know that?". Well now that you know that you're a crap spell... Read more
My guess is that you think most of those words are obscure. Sure, you know how to spell simple, monosyllabic words, but that's about the extent of it. Don't hang your head though, help is just around ... Read more
Your score is about as average as average gets. On the bright side you're not an idiot, and you have plenty of company. You're a small part of the reason that there's such a thing as a "commonly mis... Read more
Well done. I'm thinking that the only words that you missed are the ones you haven't heard before. You showed that you know how to spell a majority of the more commonly misspelled words, which means t... Read more
Well you either cheated, read incessantly, or you're an incredibly gifted genius of a speller. Since there's no real way for me to know, I'll pretend nobody ever cheats. Congrats! Read more
Take this test »
Recent Results
Tests others are taking