The Fat Friendly Test
Their result for The Fat Friendly Test ...
Two Percent
You are 73% Fat Friendly!
You're somewhat fat-friendly. You probably have overweight friends, and you might be or have been overweight yourself. However, you still believe that being fat is mostly a bad thing, and that the world will always belong to the skinny folk.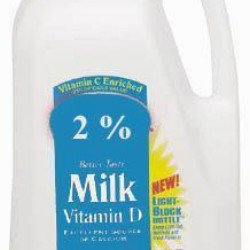 Their Analysis
(Vertical line = Average)
They scored 73% on fatfriendliness, higher than 54% of your peers.
All possible test results
You're completely fat-phobic. To you, being overweight is a worse sin than, well, just about anything. You would never consider dating someone who is overweight. You probably don't even have any fat f... Read more
You might have some fat friends, but you probably think of them as inferior to you, at least subconsciously. You were probably the type to make fun of fat classmates in school. If you are overweight y... Read more
You're somewhat fat-friendly. You probably have overweight friends, and you might be or have been overweight yourself. However, you still believe that being fat is mostly a bad thing, and that the wor... Read more
You're very open-minded when it comes to obesity. You may be fat yourself, or have had many close friends and/or relatives who've dealt with life as an overweight person. You generally do not judge pe... Read more
You almost have to be fat to have scored in this category. It'd take an extraordinarily open-minded person to score this high no matter what their attitudes about fat, food, and people in general. You... Read more
Take this test »
Recent Results
19lou6548 / m / Straight
Tests others are taking