The What Food Network Chef Are You Test
Their result for The What Food Network Chef Are You Test ...
Sara Moulton
You whipped up a score of ###%!
You're a little person that loves to cook, but you are also a bit chatty! When someone else comes along, which seems to be all the time, you just chat and chat and chat forgetting about the actual task at hand! And while we like to see the finished product come together in the end, it is nice to see HOW you got there. Don't just "do things" when no one's looking cause how do we know that you're actually doing them? You tend to make some unusual choices, but they often work out in the end. You are a step above the others.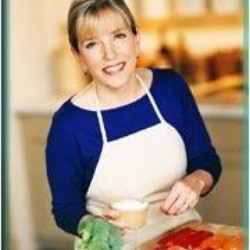 Their Analysis
(Vertical line = Average)
They scored 53% on brownie points, higher than 54% of your peers.
All possible test results
Wow! I am soooo sorry...for your friends, that is, if you have any! You are so annoying! You seem to have been brainwashed by your Speech Class Teacher and continually use hand gestures and bulge your... Read more
You don't like to come up with your own things. You are a step above plagiarism. You'll make something your own, by making half of it...but you'll still take ALL the credit. Your friends think you are... Read more
You're not in it for the cooking. You are in this world for two things: Fame and Fortune. Everything is so over the top with you. People in your field don't actually like you! You need to focus less o... Read more
Alright hot shot, we know you like to grill...but exactly how much attention do you need? You always sound so mean and you have that look of "I'm Better Than You" always on your face. Somehow that ass... Read more
You're a little person that loves to cook, but you are also a bit chatty! When someone else comes along, which seems to be all the time, you just chat and chat and chat forgetting about the actual tas... Read more
You're italian. You only cook italian and you're not too bad to look at. But do you actually eat all that food you make? Carbs and butter...you should be fatter! You look like a stick! Do you have an ... Read more
Well GOLLLYYY!!!! You're sure as sweet as apple pie on a September's day! You love all that great traditional homestyle stuff. You do love nostalgia, always going for the less technologically advanced... Read more
For never actually being trained for cooking, you do a damn fine job of it! You love to party and liquor is always involved. So why waste time behind the scenes, you do everything in advance so that y... Read more
Take this test »