The Social Class Test
Their result for The Social Class Test ...
Working Class
You scored 37% class!
You work for a living, and you are proud of it. You may have some class anxiety, but it rarely bothers you too much. You are usually content to plough your own path in life and get on well with most social groups - you're a salt-of-the-earth type of person. Which is nice.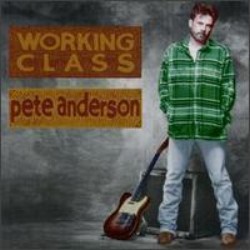 Their Analysis
(Vertical line = Average)
They scored 37% on class, higher than 6% of your peers.
All possible test results
You may not consider yourself "white", and you may not consider yourself "trash", but you are of the lower orders. People look down on you but you are probably happy in your own little bubble. You t... Read more
You work for a living, and you are proud of it. You may have some class anxiety, but it rarely bothers you too much. You are usually content to plough your own path in life and get on well with most... Read more
If you are happy with your lot in life, you consider yourself "average" and "normal". If you are not, you probably think you deserve a promotion, a bigger house, and nicer, more expensive stuff to pl... Read more
You may not be royalty, but you sure as hell act like you are. Other people probably think you're a snob, but you probably think they are worms, so, really, everyone wins. I hope you have enough mon... Read more
Take this test »
Recent Results
Tests others are taking