The How metal are you? Test
Their result for The How metal are you? Test ...
Newbie
You are 28% metal!
You've been to a Scorpions concert because your friend paid for your ticket, and that's the only experience you've had with metal. Your album collection consists mostly of R&B/pop/trendy hipster music. This is unacceptable and will not get you very far in the metal world. Check out Metallica, they won't bite. Many people in this category have a boyfriend/girlfriend who listens to metal.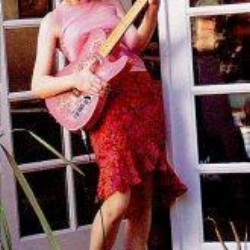 Their Analysis
(Vertical line = Average)
They scored 28% on metal, higher than 2% of your peers.
All possible test results
There's no excuse. You know nothing about metal, the greatest form of music ever. Go listen to Air Supply and get out of my face. Rather, go listen to some Iron Maiden and try again. Read more
You've been to a Scorpions concert because your friend paid for your ticket, and that's the only experience you've had with metal. Your album collection consists mostly of R&B/pop/trendy hipster music... Read more
You like metal, but it takes a back seat to bands like Nickelback, Staind, and Puddle of Mudd. Stop listening to crap. You probably don't know that Dio invented the metal sign pictured. You also think... Read more
You know your stuff and live the life. You probably own "British Steel" on casette, and have seen Dio in concert at least twice. Continue appreciating the fine art of metal and never stop rocking! Read more
You are the ultimate metal fan. You don't understand why anyone would listen to anything else. Your closet is full of jeans and rock band t-shirts and nothing else. You loathe the concept of "dressing... Read more
Take this test »