The Cum On Our Tits Test
Their result for The Cum On Our Tits Test ...
Pitied, But Blown.
Hey, Fucker. You scored ###!!
You know what. You're such a douche, we take pity on you. Your sweet, hopeless masturbates-all-day-nature is somewhat attractive to the vicious, predatory kind of girls we are. You're cute. Boring. Your penis brings us no pleasure. But we'll still love you.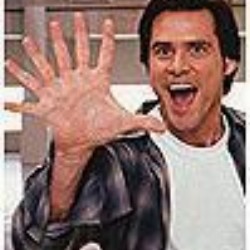 Their Analysis
(Vertical line = Average)
They scored 0% on Jizzy, higher than 1% of your peers.
All possible test results
You know what. You're such a douche, we take pity on you. Your sweet, hopeless masturbates-all-day-nature is somewhat attractive to the vicious, predatory kind of girls we are. You're cute. Boring. Y... Read more
We're so using you for your corporate connections, your marijuana and your booze. You're probably the kind of guy we avoided in highschool, - nowadayas, we stop avoiding you and use you for all your w... Read more
You're kinda cool, kinda sexy. You say the right things at the right time. You'd probably let us walk all over you - but the good thing is - you'd like it. With the right night, the right kind of boo... Read more
A favorite for groupsex, - an asshole to everyone but us. I could fall in love with you. I'm not sure about Alexis, but she'd definately fuck the shit out of you. Any day of the week. ...You know. ... Read more
Take this test »
Recent Results
Tests others are taking