The Sexual Orientation Test
Their result for The Sexual Orientation Test ...
Fantasexual
-45% Potential!
You are attracted to abnormal creatures. You would rather be in a relationship with a wood elf than an actual human. Either that or you like animals (beastiality) or dead bodies (necrophilia). I would suggest finding a partner open to roleplaying or stick to computer comics.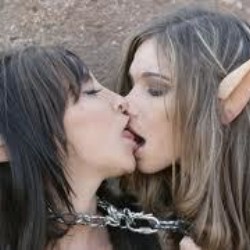 Their Analysis
(Vertical line = Average)
They scored -45% on Potential, higher than 0% of your peers.
All possible test results
You are attracted to the opposite sex both physically and romantically. Read more
You are attracted to the same sex both physically and romantically. Read more
You are attracted to both women and men physically and romantically. Read more
You like certain people and are unlimited to possibilites. You could like anyone either male or female. Gender does not matter to you. Read more
You only like people romantically .  Read more
You are attracted to abnormal creatures. You would rather be in a relationship with a wood elf than an actual human. Either that or you like animals (beastiality) or dead bodies (necrophilia). I would... Read more
You were too complicated to figure out. But don't worry, just put yourself out there and it will reveal itself. Read more
Take this test »
Recent Results
Tests others are taking