The Real Hard Rock & Pop Trivia Test
Their result for The Real Hard Rock & Pop Trivia Test ...
One-Hit Wonder
Score 75-124. Your score: 100!
Don't feel so bad.  This is where most everybody ends up.  It's nothing to be ashamed about.  You had your moment, better than most other people, those who never even tried.  You had at least some impact, however short and minimal it may have been.  But you had it none-the-less.  So hold that head up high, my friend.   Your name may one day grace the $300 question on Jeopardy that stumps everybody but that one guy who thinks he knows everything, or maybe part of a VH-1 homage to all things brief and wonderful. You're our Chumba-Wumba's, our Blind Melon's, our Andy Kim's, our Minnie Reperton's.  Catchy, beautiful, short and sweet.  Embrace it with pride.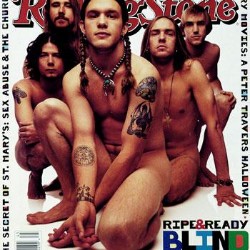 Their Analysis
(Vertical line = Average)
They scored 100% on Knowledge, higher than 42% of your peers.
All possible test results
What?!  Are you kidding me?!  Are you sure you didn't cheat?  Cuz if you didn't, then you are a true Rock Legend!  You are the Elvis, the Bob Marley, the John Lennon of useless Rock Tri... Read more
Well Done!  You're not quite a legend...yet.  But you could be one day.  Right now, you are well known and well loved, headed towards eternal worshiptude, with a little luck and hard wor... Read more
Not too shabby!  Could be better, but what the hey.  Plenty good enough to garner the attention of the masses and turn a few heads.  You could be headed for greater things, or you just m... Read more
Don't feel so bad.  This is where most everybody ends up.  It's nothing to be ashamed about.  You had your moment, better than most other people, those who never even tried.  You had at... Read more
Sadness!  Such great loss.  What happened?  Too much, too fast?  Hard livin', hard women, hard liquor, hard...well.  Who knows.  Maybe you shouldn't have tried in the first place.  Y... Read more
Take this test »