The Definitive Hygiene Test
Their result for The Definitive Hygiene Test ...
Adequately Hygienic
You scored 139 cleanliness!
You're kinda messy, but in a relatively normal sort of way. Even though you can be sloppy, you're not quite an outright slob. You do alright--you're probably not bad at keeping up appearances around others out in public. But those who are familiar enough with you might say there's room for improvement. Perhaps a motivator might get you to make a little more effort. Somebody you'd want to make a good impression on, for instance. But then you'd likely just go back to your untidy habits again after awhile. Oh well...
Other categories:
Unhygienic
Barely hygienic
Nice and clean
Cleaner than average
Compulsively clean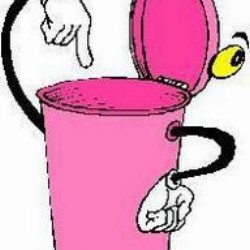 Their Analysis
(Vertical line = Average)
They scored 139% on cleanliness, higher than 17% of your peers.
All possible test results
How can this be put delicately. You could stand to clean up. Actually, that's not really true. You desperately need to clean up. There are a lot of areas in which this might apply, but why don'... Read more
You're on the verge of completely letting yourself go, tethered to hygienic decency by a fraying thread. Your situation isn't hopeless--yet. Please, save yourself quickly before the task becomes ... Read more
You're kinda messy, but in a relatively normal sort of way. Even though you can be sloppy, you're not quite an outright slob. You do alright--you're probably not bad at keeping up appearances aro... Read more
Overall, you're on the better side of average. You can be somewhat untidy, but not terribly. You probably do most major household chores on a fairly regular basis but have a couple questionable h... Read more
You take hygiene pretty seriously. You and your environment probably make a good appearance, but there's a chance of coming off just a little bit "strict" about all the cleanliness. However, ther... Read more
Hey, whoa, slow down a minute, let's be rational here. It's unlikely that you're going to become seriously ill from the kind of germs that most people encounter on a daily basis. Being so preoccu... Read more
Take this test »
Recent Results
Tests others are taking