The Independence Test
Their result for The Independence Test ...
Cool and Collected
Congratulations! You scored ###!
You are not clingy and you are not cold. You are just cool and comfortable in many social situation. You can be aloof if you want, but are not so married to the idea that you can't be a friend. Good Job. this is the best possible score for this test.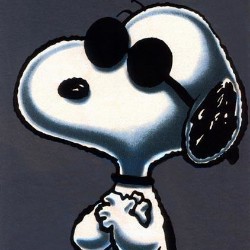 Their Analysis
(Vertical line = Average)
They scored 29% on clingstats, higher than 22% of your peers.
All possible test results
You are definitely not clingy. In fact you are so independent that this test votes you most likely to form or your own country. Or at least vigilante movement. You might work on be a little friendlier... Read more
You are not clingy and you are not cold. You are just cool and comfortable in many social situation. You can be aloof if you want, but are not so married to the idea that you can't be a friend. Good J... Read more
Well, you certainly are nice. No one can honestly say you're not. You're not as independent as you could be, but with some work you can be someday. Read more
Well, you have my express permission to give yourself a pat on the back. You, my friend, are clingy. you are the reason this test was even created. Please, just let up a little, or a lot and learn tha... Read more
Take this test »
Recent Results
Tests others are taking