The Altered Consciousness Test
Their result for The Altered Consciousness Test ...
The Messenger
You scored 57 Altered!%
You are the knowledge holder of this world. You know what is ultimately important in life and you are not normally carried away by magical displays. Though you have witnessed a few, you may not even like it. Altered consciousness is something you know. The thing that is good for you to keep in mind is:Be honest and mindful.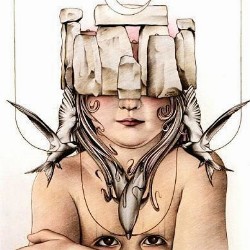 Their Analysis
(Vertical line = Average)
They scored 57% on Altered, higher than 63% of your peers.
All possible test results
You are a very grounded person. Even a skeptic. Nothing extraordinary impresses you and you live truly on this earth. If you didnt exist, the world would be a flying circus, so thank you for being her... Read more
You are yourself in all your grounded beauty. You probably dont search for mind-expanding adventures or freaky ideas. You have enough to deal with in your ordinary life or emotional life, and that can... Read more
You have the ability to shut off and open again. You have your roots deep in the ground, but you are not afraid of strange phenomena or high/deep thinking. i doubt that you have directly experienced a... Read more
You believe and explore. Your world is full of possibilities. You are a person who is very open and trusting. That is a beautiful combination, but you can easily be seduced by imposters or fantastic c... Read more
You are from this earth, but you know that reality is relative. You have probably seen or experienced things that would make other people uncomfortable, but you know that it is a part of your life. Yo... Read more
You are the knowledge holder of this world. You know what is ultimately important in life and you are not normally carried away by magical displays. Though you have witnessed a few, you may not even l... Read more
You have power and will. You see the world as transparent and you know that the normal reality is only the tale of the whole elefant. You are on another level and it is easy for you to alter your cons... Read more
You are freaky and powerful. You may have performed miracles or aquired spectacular siddhis (powers). You are in an altered consciousness, probably right now or you have had very strong experiences. A... Read more
With power comes responsibility. You have chosen a dangerous path. believing your ego is God, will only cause suffering in the end. I dont doubt that you have great powers and you are an accomplished ... Read more
Maybe you are serious and maybe you are joking. But if you are serious you are definitly one of a kind. Look at your picture. That is how you look like, through an altered consciousness. And if you we... Read more
Take this test »
Recent Results
tealgin23 / m / Bisexual
MysticMikki43 / f / Bisexual

PrincessWhoreSl17 / f / Straight
Tests others are taking