The Idealism Test
Their result for The Idealism Test ...
Saint Quixoticus
88% idealism
We understand each other if you have reached this stage. To include just one figure here would be difficult; the class of hopeless romantics, ideological firebrands, and daydreaming megalomaniacs is large and a single placeholder is hard to gauge. Typifying your beliefs, however, is not difficult. Regardless of how you perceive the world, you are a very idealistic person and you're coherent in your mindset. Moral consistency and a dedication to pursuit of the right way are paramount to you. You will make much with your life, if this idealism is tempered with an equally vicious competence. You will live the life you felt you were meant to live, and there will be nothing to stop you. You will lose many battles living out this life. In fact, you may be swept away by history and no one will know of your life or its works. However, though it may be small or large, there is always a public of idealists who will stand alongside you. They are to be found in any society, even in the ones that seem most immoral and repugnant to you. You will be the awkward kid, and your idealism may be hard to fit with reality. I don't need to tell you that you shouldn't care if they clash! You may end up in a long line of ostensibly failed idealists like George McClellan, Neville Chamberlain, William Jennings Bryan, and Eugene Debs, but you're living the life of an idealist and that should be good enough. "People are often unreasonable, illogical, and self-centered; forgive them anyway. If you are kind, people may accuse you of selfish, ulterior motives; be kind anyway. If you are successful, you will win some false friends, and some true enemies; be successful anyway. If you are honest and frank, people may cheat you; be honest and frank anyway. What you spend years building, someone could destroy overnight; build anyway. If you find serenity and happiness, they may be jealous; be happy anyway. The good you do today, people will often forget tomorrow; do good anyway. Give the world the best you have, and it may never be enough; give the world the best you have anyway. You see, in the final analysis, it is between you and God. It was never between you and them anyway." -Mother Theresa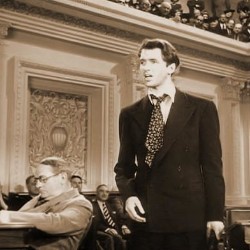 Their Analysis
(Vertical line = Average)
They scored 88% on idealism, higher than 86% of your peers.
All possible test results
An extremely pragmatic individual who engineered the political events of the 1870's to create the modern state of Germany. His worldview, known as "Realpolitik," was known to its supporters as a more... Read more
Many people are claimants to the title of characteristic antebellum politician, but there is no man who epitomized his era (and the era of the coming 30 years) more than Monroe. As a Southern aristoc... Read more
Charged with the task of Prohibition enforcement efforts in Chicago, Agent Ness had a twofold goal in creating the elite squad of honest men known as The Untouchables. The first was to cause serious ... Read more
Ranking near the top of rated historical Presidents, TR was a man of great energy, enthusiasm, and vigor. He fancied himself a man of purpose, primarily to show to himself and others the joy and virt... Read more
We understand each other if you have reached this stage. To include just one figure here would be difficult; the class of hopeless romantics, ideological firebrands, and daydreaming megalomaniacs is ... Read more
Take this test »
Recent Results

President205223 / m / Straight
Tests others are taking