The Idealism Test
Their result for The Idealism Test ...
Charged with the task of Prohibition enforcement efforts in Chicago, Agent Ness had a twofold goal in creating the elite squad of honest men known as The Untouchables. The first was to cause serious damage to the organized crime of Chicago bootleggers; Capone's organization employed over 1000 people in Chicago, from accountants to hired guns. By 1931, losses to the Capone organization were grievous; however the death knell for Capone was sounded when Capone went to jail for an income tax evasion charge that was handled entirely outside of the Untouchables. There are few doubts that Ness was a patriot, a great crimebuster, and an idealist. However, his support of a largely unenforcable law and his simultaneous comfort with the repeal of Prohibition in 1933, showed that he was, unless the times handed him one, an idealist without a coherent cause. Whether you interpret it as an appeal to the realities of law enforcement, or to the changing situation in America, Ness is a rich example of how law enforcement legacies can be made.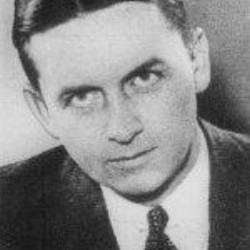 Their Analysis
(Vertical line = Average)
They scored 44% on idealism, higher than 9% of your peers.
All possible test results
An extremely pragmatic individual who engineered the political events of the 1870's to create the modern state of Germany. His worldview, known as "Realpolitik," was known to its supporters as a more... Read more
Many people are claimants to the title of characteristic antebellum politician, but there is no man who epitomized his era (and the era of the coming 30 years) more than Monroe. As a Southern aristoc... Read more
Charged with the task of Prohibition enforcement efforts in Chicago, Agent Ness had a twofold goal in creating the elite squad of honest men known as The Untouchables. The first was to cause serious ... Read more
Ranking near the top of rated historical Presidents, TR was a man of great energy, enthusiasm, and vigor. He fancied himself a man of purpose, primarily to show to himself and others the joy and virt... Read more
We understand each other if you have reached this stage. To include just one figure here would be difficult; the class of hopeless romantics, ideological firebrands, and daydreaming megalomaniacs is ... Read more
Take this test »