The SIMPSONS Test
Their result for The SIMPSONS Test ...
FANATIC
You got ### Duff Points
GOD DAMN, you scored over 75%, and if ya got a 100% you are a true fanatic. GREAT JOB. Tell your friends, see if they compair to your wit. And look out for the SIMPSONS expert test comming soon. But beware, all the questions will be much harder. You sould be up for it if you scored well here. GREAT JOB GREAT JOB GREAT JOB GREAT JOB !!!!!!!!!!!!!!!!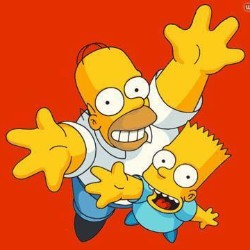 Their Analysis
(Vertical line = Average)
They scored 90% on Duff Points, higher than 96% of your peers.
All possible test results
Well, you tried, so try try again You got less then the monkey that tried earlier Read more
Well, you got less then half the answers, so you did better then that monkey that tryed earlier. Read more
You know your shit, yet you dont know all your shit. Great job i must say! You know lots about the Simpsons, but please try one more time with friends to get the top score. Read more
GOD DAMN, you scored over 75%, and if ya got a 100% you are a true fanatic. GREAT JOB. Tell your friends, see if they compair to your wit. And look out for the SIMPSONS expert test comming soon. B... Read more
Take this test »