The Elemental Test
Their result for The Elemental Test ...
Fire
-5 Earth, 2 Air, 16 Fire, -13 Water
You have one of the seven Fire personalities. Fire is cleansing and destroys impurities and wrongness. Fire personalities like to focus on what is right: morally, ethically, and just plain correctly. As a Doctor, you would be most interested in indetifying the patient's problem so you cut it out or kill it or whatever.
OKC won't let me list all 52 categories, so I've had to bundle seven categories into one here. Take a look at your score to find the exact category that applies to you below, then find the blurb about the category the most suits you father below. Remember that the subcategories listed here assume you already had the scores to put you on this page, so don't try to use the subcategories on someone else's page. High is +5&up, Low is minus 5&down.
Fire High, Earth&Air Low: Strict Moralist
Fire High, Earth&Water Low: Strict Philosopher
Fire High, Water&Air Low: Strict Engineer
Fire High, Earth Low: Scholar
Fire High, Air Low: Tradionalist
Fire High, Water Low: Idealist
Fire High, nothing Low: Pure Fire
Idealist You are the Idealist. The most important thing to you is what is right, and it seems a bit odd to you that this isn't true for everyone. Come to think of it, you may not be convinced that this isn't true for everyone, at least at some level. Your friendships are generally based on aquaintances, and you have a stronger tendency than most to lose track of people if there isn't some other reason to come in contact with them. When you hold a belief, you tend to hold it strongly or not at all. Middle ground isn't your forte.
Pure Fire All fire personalities are concerned with what is right, but there are a lot of different kinds of "right" to choose from. Something could be right because it helps people, or right because it is logically correct, or right because it makes something function properly. Your personality is relatively balanced in the types of "right" that have importance to you. Which is the most important one to you that shifts based on where you are, who you are with, and what you are doing.
Scholar You figure that the best questions are the ones that give you some insight into the truth. Your personality revolves around what it right, and you are somewhere in between the moralist and the philosopher in terms of your outlook on life. Work to you means figuring things out, not building them. Many science fiction authors show world where robots and similar technology take care of all the mundane work, and that would suit you just fine.
Strict Engineer Of all the engineering personalities, this is the one most concerned with what is right. You are suited to the life-or-death engineering problems that face the world, like making sure that airplane wings don't fall off. The rumor is that you don't have social skills. Actually, you can be quite polite and charming when you put your mind to it. That just isn't a priority. Putting wild and crazy untested ideas into practice isn't so much your thing, unless "putting into practice" can include a whole lot of refining and perfecting along the way.
Strict Moralist You know what is right and what is correct, and your philosophy is grounded in what is right for people. You have the tendency to get carried away with your ideas and maybe impose them on others from time to time, and sometimes what is right isn't the same as what is easy, but even in the most confusing of day to day situations, you see through to the essence of the matter to find what is right, or more often what is wrong. Your demanding nature can be a bit hard on relationships, and people who want to run off and start things without a plan can lose their patience with you at times.
Strict Philosopher The strict philosopher is creative, and channels that creativity through a keen sense of the way things should be. Your best ideas come when reacting to material from others. Often seing a mistake in what someone else does suggests what is right to you. Your closest friendships are with people who understand that you don't need to be mushy to show affection, and probably tend towards devices like sarcasm. You get frustrated with people who go off half cocked on a project and have to do thing over because they didn't do them right.
Tradionalist You are most comfortable when there is a structure to the way things are done and people respect that. You don't have a particular problem making friends, but are selective about who you will make friends with and who you will stay friends with. This isn't being disloyal --- you are quite loyal to those who do right by you --- but you keep the bar high for membership to that inner circle. Chaos is not something you enjoy in your life, and you find it easier to get things done when you have the time to make sense of everything first.
Interested in other categories? Try these links.
Negative Water Fire Air Earth Steam Mist Smoke Mud Ember Dust
Like this test? Try The Virtues of the Avatar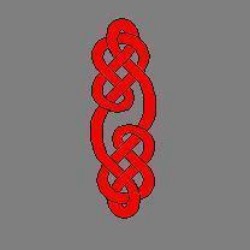 Their Analysis
(Vertical line = Average)
They scored -5% on Earth, higher than 20% of your peers.

They scored 2% on Air, higher than 58% of your peers.

They scored 16% on Fire, higher than 99% of your peers.

They scored -13% on Water, higher than 3% of your peers.
All possible test results
You didn't show a particular positive inclination towards any of the elements. This means you are defined less by what you are, and more by what you are not. This group has less cohesion than all th... Read more
You have one of the seven Water personalities. Water is the solvent that blends things together and flows through pretty much everything alive. Water personalities tend to care about the connections... Read more
You have one of the seven Fire personalities. Fire is cleansing and destroys impurities and wrongness. Fire personalities like to focus on what is right: morally, ethically, and just plain correctl... Read more
You have one of the three Steam personalities. Steam Personalities are all moralists to a large degree. They care about what is right, and to them what is right has to do with what affects other peo... Read more
You have one of the seven Air personalities. This group thrives on creativity, originality, and imagination. Some people venture outside the box on occasion, but you would rather live outside the bo... Read more
You have one of the three Mist Personalities. You live on the border between creativity and human connections. You tend to confuse the so-called responsible crowd to no end. You tend to be a lot hi... Read more
You have one of the three Smoke personalities. You are creative and love to explore new things, but also want to get them right. Any Smoke Personality is some flavor of Philosopher at heart. OKC... Read more
This category is the very tip of the "Coaster" category. OKC makes me use squares so you actually scored so high in this category you went slightly outside the box. The a href="http://www.okcupid.c... Read more
You have one of the seven Earth personalities. You build stuff and make it work in the real world. Things wouldn't work without Earth personalities around. If you were a Doctor, you be the one who ... Read more
You have one of the three Mud personalities. You care about people and back that up with your hard work. Mud personalities are like the people found working blood banks and free soup kitchens. It's... Read more
You have one of the three Ember personalities. Ember personalities gravitate strongly toward engineering. The engineers are sometimes better at building actual inventions than inventors because the ... Read more
This category is the very tip of the "Serious" category. OKC makes me use squares so you actually scored so high in this category you went slightly outside the box. The a href="http://www.okcupid.c... Read more
You have one of the three Dust personalisites. The Dust personalities are all inventors. In this system most artists are a kind of inventor. They imagine things and go make them real. Inventors di... Read more
This category is the very tip of the "Tolerant" category. OKC makes me use squares so you actually scored so high in this category you went slightly outside the box. The a href="http://www.okcupid.... Read more
This category is the very tip of the "Dry" category. OKC makes me use squares so you actually scored so high in this category you went slightly outside the box. The a href="http://www.okcupid.com/t... Read more
This score should not be possible. You probably left some questions blank and/or filled in duplicate answers. Read more
Take this test »
Recent Results
Tests others are taking