U.S. Citzen Test
Their result for U.S. Citzen Test ...
Welcome to America!
96% Knowledge!
Congratulations you passed the citizenship with flying colors (red white and blue to be specific)! You can safely call yourself an American!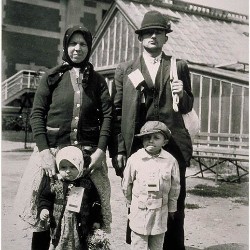 Their Analysis
(Vertical line = Average)
They scored 96% on Knowledge, higher than 89% of your peers.
All possible test results
Though you didn't pass the test this time you fell where most immigrants fall when if they fail the test the first time (though 85.1% pass their first time taking it). Brush up on your Ameri... Read more
Tragically this catagorey is the most common for those born and raised in United States. Though we require foreigners who wish to become citizens of our own country to pass a test such as this 80% ... Read more
This is where the average "natural born" American falls when they are asked to take a citizenship test. Not so great considering you need to score an 80% to qualify for citizenship in this Country. Read more
Congratulations you passed the citizenship with flying colors (red white and blue to be specific)! You can safely call yourself an American! Read more
Take this test »