The What kind of Vampire? Test
Their result for The What kind of Vampire? Test ...
Dracula's Cousin
Congratulations! You scored ###%
You're pretty set in your ways, my friend. You need to learn to move with the times a bit. (I don't care if you're 314 years old!)That crushed velvet cape is getting a little tired looking, you'll look hella conspicuous. However, you're hypnotic powers and traditional good looks will go a long way to fend off those pesky Vampire Slayers...as well as the impressive ability to bench press a Toyota with little or no effort...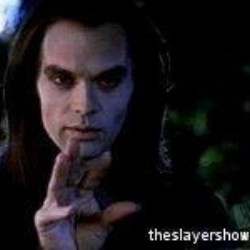 Their Analysis
(Vertical line = Average)
They scored 50% on Fangpoints, higher than 16% of your peers.
All possible test results
You're reckless, evil and bordering on Zombie territory...you couldn't pass for human even on a very, very dark night. Oh and you probably have bad breath too...problem is, your undead strength alone ... Read more
You're pretty set in your ways, my friend. You need to learn to move with the times a bit. (I don't care if you're 314 years old!)That crushed velvet cape is getting a little tired looking, you'll loo... Read more
So, you think you're pretty cool, huh? Well, chances are, you could be right. You've hung up that tired old cape and swapped it for a sexy leather jacket and a pair of dark glasses that hide your broo... Read more
Take this test »
Recent Results
Tests others are taking