The fuckabel Test
Their result for The fuckabel Test ...
this is me at homecoming and if i knew you you would be that guy next to the chick in the middel,my friends date that wanted my shit. but you will never get it sorry. your Notfuckabel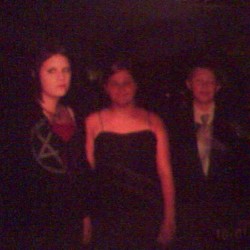 Their Analysis
(Vertical line = Average)
They scored 10% on are you sexy, higher than 19% of your peers.
All possible test results
this is me at homecoming and if i knew you you would be that guy next to the chick in the middel,my friends date that wanted my shit. but you will never get it sorry. your Notfuckabel Read more
see if you were in my world this is me back in the day with this awsome butch chick that i love but we were just friedns and that means your not fuckabel sorry Read more
hell yeah i'd fuck you=] good job being a sexy beast RawRR3 this is my after pericing my lip i thoguht it was siiickness of doom the needel is all awsome. Read more
Why the hell aren't you already in my bed!? you are def. fuckabel send me a message bitch 3 here a pic of me now come and find me already. Read more
Take this test »