The Disneyland Test
Their result for The Disneyland Test ...
Disneyland Informed
Congratulations! You scored ###!
Not bad, not bad! You know a lot about Disneyland. You probably have a life though and don't obsess about it as much as I do.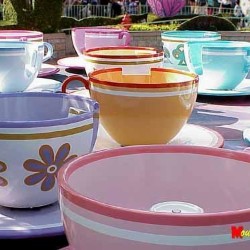 Their Analysis
(Vertical line = Average)
They scored 70% on Disneyland, higher than 46% of your peers.
All possible test results
Good job! You suck. Obviously you either don't appreciate Disneyland or you've never been. In either case, it's sad. :( Read more
Ehhh... Not too bad. Perhaps it's been a while since you were there. Clearly, it's time to go back! And send me pictures! Read more
Not bad, not bad! You know a lot about Disneyland. You probably have a life though and don't obsess about it as much as I do. Read more
Congratulations! You're as sick in the head as I am. Either that or you're a filthy CHEATER. Assuming you're not the latter, I like you already. Message me if you want to chat about Disneyland and how... Read more
Take this test »