The Disneyland Test
Their result for The Disneyland Test ...
Disneyland KnowItAll
Congratulations! You scored ###!
Congratulations! You're as sick in the head as I am. Either that or you're a filthy CHEATER. Assuming you're not the latter, I like you already. Message me if you want to chat about Disneyland and how great it is. And you can most likely name every inch of space in this picture.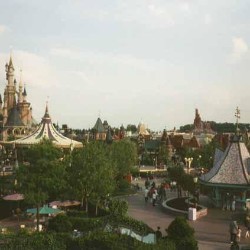 Their Analysis
(Vertical line = Average)
They scored 85% on Disneyland, higher than 80% of your peers.
All possible test results
Good job! You suck. Obviously you either don't appreciate Disneyland or you've never been. In either case, it's sad. :( Read more
Ehhh... Not too bad. Perhaps it's been a while since you were there. Clearly, it's time to go back! And send me pictures! Read more
Not bad, not bad! You know a lot about Disneyland. You probably have a life though and don't obsess about it as much as I do. Read more
Congratulations! You're as sick in the head as I am. Either that or you're a filthy CHEATER. Assuming you're not the latter, I like you already. Message me if you want to chat about Disneyland and how... Read more
Take this test »