The Beatles Personality Test
Their result for The Beatles Personality Test ...
George Harrison
You scored -2 Extraversion and 6 Stability!
If you are a George then you are calm and unemotional. While Georges are generally self-content and kind, their shy personality can often inhibit enthusiasm in others and make themselves lazy and resistant to change. They are very consistent, relaxed, and observant, making them good administrators and diplomats. Like the Paul, the George has many friends. But the George is more reliable and compassionate; these characteristics typically make Georges like you a more dependable friend.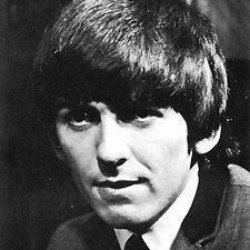 Their Analysis
(Vertical line = Average)
They scored -2% on Extraversion, higher than 29% of your peers.

They scored 6% on Stability, higher than 81% of your peers.
All possible test results
You are a thoughtful ponderer with a Ringo disposition. Often very kind and considerate, Ringos like you can be highly creative but also can become overly obsessed on the tragedy and cruelty in the wo... Read more
If you are a George then you are calm and unemotional. While Georges are generally self-content and kind, their shy personality can often inhibit enthusiasm in others and make themselves lazy and resi... Read more
You are a John - you are a doer and a leader. Johns have a lot of ambition, energy and drive, and try to instill it in others, but can dominate people of other temperaments, especially Georges. Many g... Read more
As you are a Paul you are generally optimistic, cheerful, even-tempered, confident, rational, popular, and fun-loving. Pauls such as you can be daydreamy to the point of not accomplishing anything and... Read more
Take this test »
Recent Results
Tests others are taking