The what is evil Test
Their result for The what is evil Test ...
You scored 29 Ethics, 29 Compassion, 41 Knowledge, and 42 Pragmatic!
Don't worry too much about your absolute score. This isn't a contest you can win. Instead, see if one or two of your scores are higher than the others. The more that one score sticks out, the more that score is 'your style.' If you don't have any scores over 40 perhaps none of the styles presented caputure your views on morality and evil. Or perhaps you tend to change your moral reasoning based on the situation.
A high ethics score
: There are rules you believe should be followed. Your moral world is composed of principles and lines that shouldn't be crossed. While you belive in the importance of living life according to rules, you may disagree strongly with the laws where you live. You value honesty and probably have a strong dislike for how inconsistant some people can be.
A high compassion score: Watching surgery shows on TV is painful for you. When someone pokes the person next to you, you flinch. You're naturally empathetic and base your moral decisions on these feelings. Solving the world's problems, in your mind, tends to involve getting enough people to CARE about them or see things from someone else's point of view. You're suprised by how apathetic or hateful some people can be. Your motto is "all you need is love."
A high knowledge score: You believe that the majority of people aren't evil as much as they're misinformed, miscommunicate or are just plain dumb. People sure do some stupid stuff, don't they? While better education and communication are certainly important for eliminating many of the problems in the world, be careful that your emphasis on knowledge as the solution to moral problems doesn't lead you to ignore the deeper flaws in people's motivations. Likewise, consider whether focusing on information alone could be your way of hiding from moral questions that you'd rather not deal with.
A high pragmatic score: Your focus is on what you want and how to make it happen and you don't get too hung up on the details. Laws, rules, and people that get in the way of your goals are obstacles to be avoided or overcome.
Please send feedback and advice to wiserd911@yahoo.com. Thanks!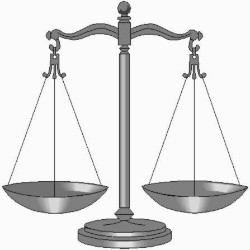 Their Analysis
(Vertical line = Average)
They scored 29% on Ethics, higher than 20% of your peers.

They scored 29% on Compassion, higher than 39% of your peers.

They scored 41% on Knowledge, higher than 45% of your peers.

They scored 42% on Pragmatic, higher than 80% of your peers.
All possible test results
Don't worry too much about your absolute score. This isn't a contest you can win. Instead, see if one or two of your scores are higher than the others. The more that one score sticks out, the more t... Read more
Take this test »
Recent Results
Tests others are taking